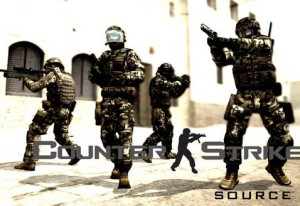 Drage naše, dragi naši, još jedna godina je iza nas. Najbolje igre za 2014. po izboru GoodGame publike su pred nama. Glas publike je na kraju najbitniji i vredan poštovanja, i ti glasovi pokreću gaming. Ovo nije pobeda neke konzole ili igre, nekog žanra ili platforme, već neka vrsta podsetnika i vodiča za najigre na našim prostorima. Pa pogledajte kako su oni glasali:
IGRA GODINE – The Last of Us
Naughty Dogov zadnji projekat oduševio je većinu gaming javnosti širom sveta. PlayStation 3 konzola je i dalje in, kao i sve njene čari koje donosi sa sobom. The Last of Us je ujedno i najbrže prodavana PlayStation 3 igra u 2013. godini, a u Velikoj Britaniji je oborila rekorde prodaje koje su pre nje držali  FIFA 12 i  Call of Duty: Black Ops II.
Runner–ups: Grand Theft Auto V, Bioshock Infinite, Assassin's Creed IV: Black Flag, Tomb Raider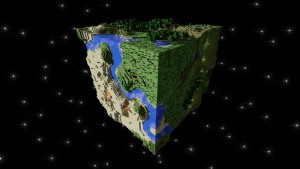 NAJBOLJA PC IGRA – Assassin's Creed IV: Black Flag
Ubisoft je i ove godine izdao novi nastavak Assassin's Creed serijala. Unapredivši gotovo sve segmente dosadašnjih igara iz serijale te pri tome dodavši nekoliko sjajnih noviteta, Ubisoft je ponovo uspeo uneti dovoljno svežine u ovaj uspavani serijal. Ukoliko ste se zaželeli prave gusarske avanture, nemojte tražiti dalje!
Runner–ups: Bioshock Infinite, Tomb Raider, Dota 2,Starcraft II: Heart of the Swarm,
NAJBOLJA PLAYSTATION 3 IGRA – The Last of Us
Potpuno očekivano, ali još i uvjerljivije, najnovija igra tvoraca Crash Bandicoota, Jaka & Daxtera te Uncharteda dobila je i u ovoj kategoriji.
Runner–ups: Grand Theft Auto V,Assassin's Creed IV: Black Flag,Ni No Kuni: Wrath of the White Witch, Gran Turismo 6.
NAJBOLJA XBOX360 IGRA – Grand Theft Auto V
Petom delu Rockstarovog najvećeg serijala pripala je nagrada najbolje Xbox360 igre. Kada je u pitanju kategorija za najbolju Xbox360 igru,  GTA V gotovo da i nije imao neku ozbiljniju konkurenciju, koja se uglavnom sastojala od multiplatformskih ostvarenja.
Runner–ups: Tomb Raider,Bioshock Infinite,Gears of War: Judgment,Assassin's Creed IV: Black Flag,
NAJBOLJA WII U IGRA – Super Mario 3D World
Velika ekskluziva velike konzole očarala je svijet. Super Mario je u svakoj novoj igri inovativan, a svima poznat i blizak, šaren, a ozbiljan, privlačan i zabavan. 3D World je oduševio kritiku i publiku i zasluženo za sobom ostavio predivan Rayman Legends i HD verziju legendarnog Wind Wakera.
Runner–ups: Rayman Legends,LEGO Marvel Super Heroes, The Legend of Zelda: The Wind Waker HD,Pikmin 3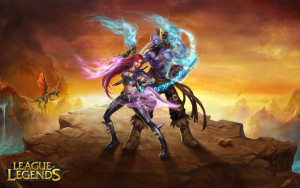 NAJBOLJA AKCIJSKA AVANTURA – The Last of Us
Pretpostavljamo da vam je već pomalo jasno koja je igra najveći pobjednik ovogodišnjeg izbora na GoodGameu.
Runner–ups: Grand Theft Auto V,Assassin's Creed IV: Black Flag,Tomb Raider,God of War: Ascension / The Legend of Zelda: The Wind Waker HD
NAJBOLJA "DIGITAL ONLY" IGRA – Far Cry 3: Blood Dragon
Ubisoft je pripremio iznenađenje u vidu digitalne Far Cry igre, potpuno drukčije od ostatka igara iz ovog serijala. Igra napravljena kao hommage SF akcijskim filmovima osamdesetih godina u kojima smo gotovo svi uživali.
Runner-Ups: Call of Juarez: Gunslinger,Brothers: A Tale of Two Sons,State of Decay,
NAJBOLJA TUČNJAVA – Injustice: Gods Among Us
Ed Boon i ostala ekipa koja stoji iza zadnjeg Mortal Kombata (koji je tek ove godine izašao za PC) su sa ovom veličanstvenom bitkom između najvećih DC heroja i negativaca pobrali odlične kritike i ostvarili zavidan mrketinški uspeh. U godini u kojoj nije bilo previše novih tučnjava, a ljudi su i dalje igrali Street Fighter IV, Injustice je bio veliko osvježenje. Dovoljno da pokupi prvo mesto pred možda najvećim konkurentom, Persona 4 Arenom koja očigledno kod naše publike nije pobrala velike simpatije.
Runner-Ups: Mortal Kombat Komplete Edition, Dead or Alive 5 Ultimate,Persona 4 Arena,Killer Instinct
NAJBOLJA AVANTURA – Beyond:Two Souls
Protekla godina zaista je bila naklonjena ljubiteljima avanturističkih igara.Titula najbolje avanture pripala je najnovijem ostvarenju Davida Cagea i njegovog Quantic Dreama, PS3 ekskluzivi Beyond: Two Souls, čija je audiovizualna strana dovedena do perfekcije, a intrigantna priča i atmosfera te odlična gluma Willema Defoa i Ellen Page stvorili su od nje fantastičan triler, kojem bi pozavidjela i brojna filmska ostvarenja.
Runner-UpsThe Walking Dead Season Two Episode One – All That Remains,Brothers: A Tale of Two Sons,Broken Sword: The Serpent's Curse,The Cave
NAJBOLJA HANDHELD IGRA – Tearaway
NAJBOLJA DJEČJA IGRA – Rayman Legends
NAJBOLJI DLC – The Walking Dead – 400 Days
NAJBOLJI NOVI IP – The Last of Us
NAJBOLJA MOBILE IGRA – Plants vs Zombies 2
Uprkos HALO, Arkham i Prince of Persia igrama koje izlaze na iOS i Android uređaje, i dalje se zna ko je šef. Dugoočekivani nastavak popularne tower defense igre napokon je ugledao svetlo dana ove godine i vratila se plants vs zombies ludnica, kako na Facebooku sa zanimljivom varijacijom na temu, tako i na mobilnim uređajima.
Runner-Ups: Angry Birds Star Wars 2,Deus Ex: The Fall,Rayman Fiesta Run,Batman: Arkham Origins
NAJBOLJA FACEBOOK IGRA – Plants vs. Zombies Adventures
NAJBOLJA VOŽNJA – Gran Turismo 6
NAJBOLJI RPG – Ni No Kuni: Wrath of the White Witch
NAJBOLJI SHOOTER – Bioshock Infinite
Shooteri u protekloj godini gotovo ništa novo nisu donijeli u svijet video igara. Gotovo svi developeri i izdavači igrali su na sigurno (Battlefield i Call of Duty). Ali bilo je i onih koji su ipak donijeli i dašak svežine u ovaj generični žanr. Tu mislimo na pobjednika ove kategorije, Irrationalov Bioshock Infinite, koji je očarao većinu igrača i s pravom zaslužio titulu najboljeg shootera godine.Kada je u pitanju svežina, pored Bioshock Infinitea, svakako bismo izdvojili i Metro: Last Light, nastavak futurističko-apokaliptičnog shootera zasnovanog na literarnim delima ukrainskog pisca Dmitryja Glukhovskog.
Runner-UpsBattlefield 4,Metro: Last Light, Call of Duty: Ghosts
NAJBOLJA INDIE IGRA – Papers, Please
Indie igre proživljavaju svoju renesansu, a ova godina je upravo dokaz tome. Igra Lucas Pop je o službeniku u izmišljenoj zemlji Arstotzki koji odlučuje koje će imigrante pustiti u zemlju, a koje ne.
Runner-Ups: Thomas Was Alone / Gone Home,Surgeon Simulator,Rogue Legacy / Kentucky Route Zero /Knock, Knock,Antichamber
NAJBOLJA SPORTSKA IGRA – FIFA 14
Izbor za najbolju sportsku protekao je potpuno očekivano – fudbal je pobedio! Iako je NBA 2K14  po mnogima definitivno najkvalitetnija sportska igra današnjice, FIFA 14 je uspela odneti pobedu u kategoriji najbolje sportske igre i to prilično uverljivo.
Runner-Ups: NBA 2K14, PES 2014
NAJIŠČEKIVANIJA IGRA 2014. GOD – Watch Dogs
Runner-Ups: The Witcher 3: Wild Hunt, Tom Clancy's The Division, Metal Gear Solid V: Ground Zeroes, InFamous: Second Son / Zelda U. (izvor: Goodgame.hr)